The RAPIDX, India's first regional train service, is set to commence operations in July with a 17-kilometre priority section. This section is part of the Delhi-Meerut Regional Rapid Transit System (RRTS), a high-speed railway system across its entire length. Let's take a closer look at the key details.
Safety Approvals Received, Inauguration by Prime Minister Modi Expected
According to officials from the National Capital Region Transport Corporation (NCRTC), the development authority for the rapid rail service, safety approvals have been obtained from the commissioner for Metro Rail Safety (CMRS). The project is expected to be inaugurated by Prime Minister Narendra Modi in the coming days, signifying a significant milestone.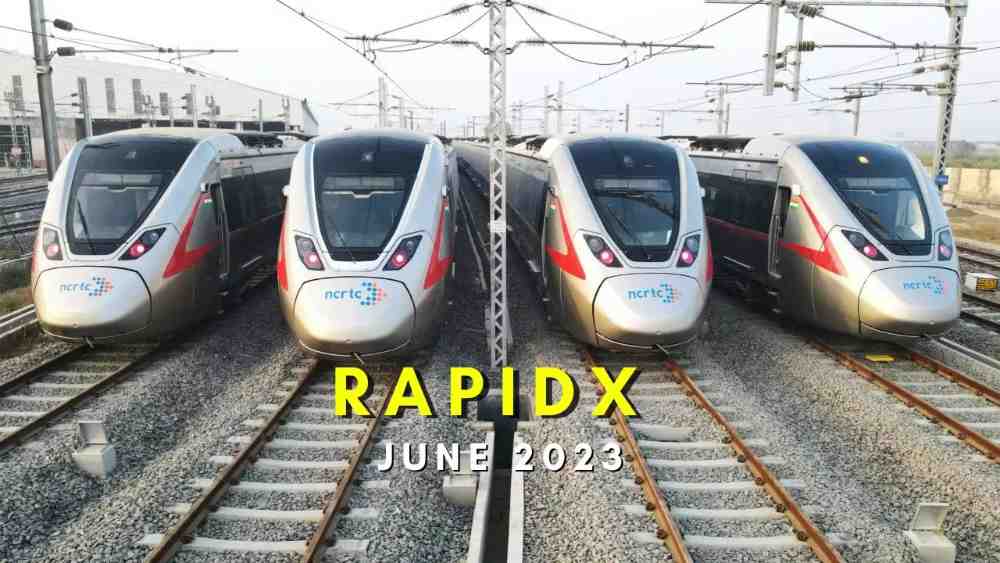 Maximum Speed of 160 kmph
Trains operating on the RRTS are anticipated to reach a maximum speed of 160 kmph, marking the introduction of high-speed operations throughout the railway system's entire length. This represents a groundbreaking achievement in the country's transportation sector.
Expansion Beyond the Priority Section
In addition to the 17-kilometre priority section, a 42-kilometre viaduct between Sahibabad and Meerut South Station has been completed. Following the priority section, the next segment to be commissioned will cover 25 kilometres and include four stations: Muradnagar, Modi Nagar South, Modi Nagar North, and Meerut South.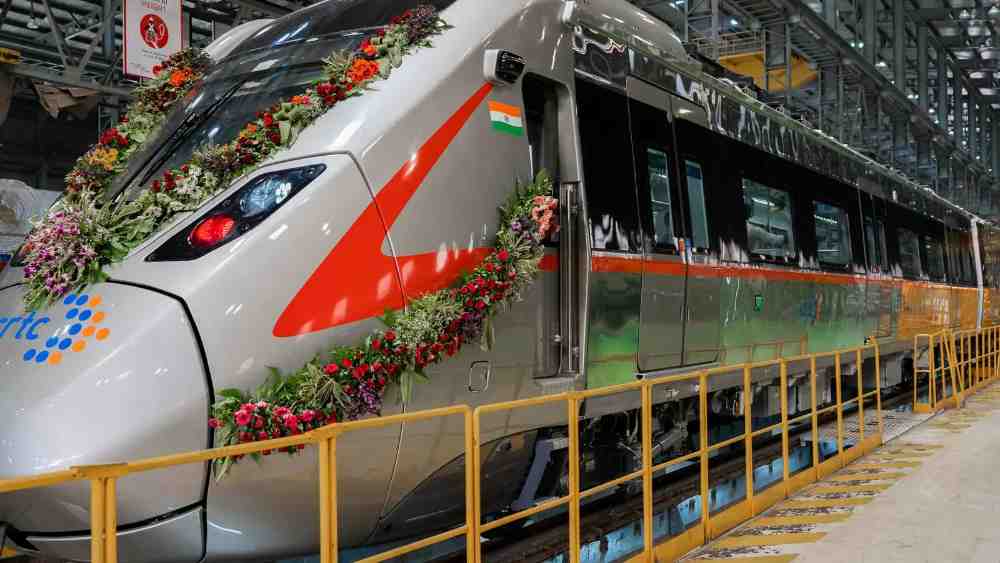 Targeted Completion Date and Multilateral Funding
Construction on the RRTS project began in June 2019, with a planned completion date of June 2025 for the full 82.15-kilometer corridor, including Metro services in Meerut. The estimated cost of the corridor is 30,274 crore, and it is being financed through multilateral support from the Asia Infrastructure Investment Bank (AIIB), New Development Bank (NDB), and Asian Development Bank (ADB).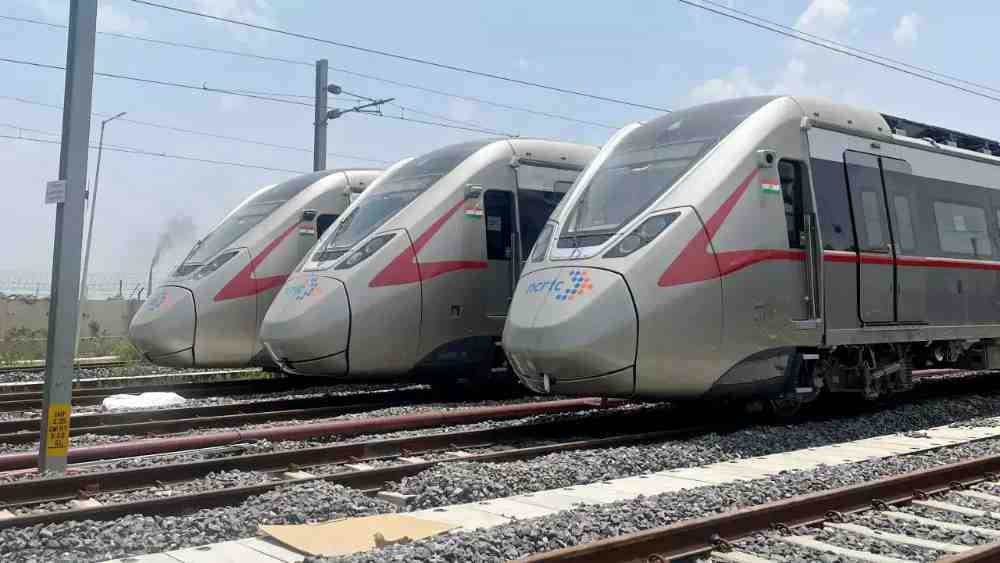 Focus on Passenger Experience and Accessibility
To enhance passenger experience and promote inclusivity, the RAPIDX regional train service will feature a dedicated women's coach on every train. Additionally, diaper-changing stations have been provided at every station to cater to the needs of passengers with infants. These facilities aim to ensure safe and comfortable regional travel for women and families.
Financial Challenges and Advertising Avenues
Despite an estimated daily ridership of 800,000 passengers, revenue from fares is expected to be constrained. To overcome financial challenges, the NCRTC is exploring advertising opportunities as a means of supplementing fare income. This strategic approach will help maintain financial sustainability while offering valuable exposure to advertisers.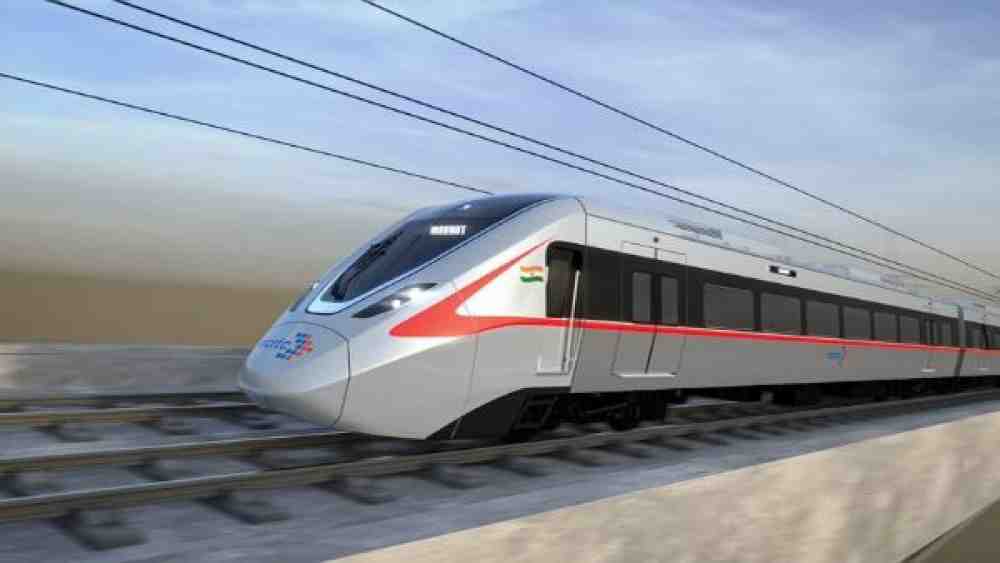 Enhanced Facilities for Women's Coach
The women's coach will be strategically positioned on the train, ensuring easy access and convenience for female passengers. Proper signage will be installed at the platform level and on the train doors to identify the reserved coach. With a seating capacity of 72, this coach is designed to provide a comfortable and secure environment for women travellers.
As India prepares to launch its first regional train service, the RAPIDX, the nation is making significant strides in expanding its transportation infrastructure and improving connectivity. The introduction of high-speed operations and passenger-centric features demonstrates a commitment to enhancing the travel experience for millions of commuters.